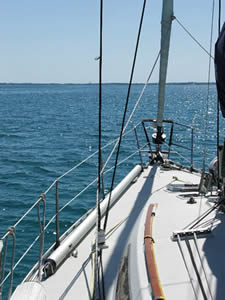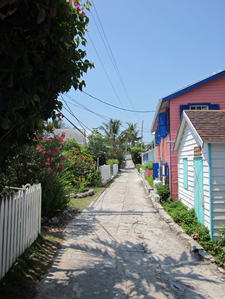 A typical sailboat in our fleet is 40-50ft. For your comfort and safety we limit the number of crewmembers per sailboat. This provides more space for everyone onboard and a better Captain to Crew ratio for teaching and instruction.
Try to arrange groups of 6-8 crewmembers per sailboat, or fewer if you're on a Family trip. If your group is larger you can book two, three or four sailboats.
Typically, two sailboats commence trips from Marsh Harbour every Sunday, Tuesday and Thursday.
Each sailboat in the program has a different layout so once you're onboard your Captain will brief you on the particular features and rules so you can make the most of your trip, stay safe and enjoy your time with us.
It's great fun to live onboard a sailboat. Learning how to prepare a meal with your crew, savouring the constant joy of exploration as you voyage from island to island, hooking a Barracuda, being able to leap off the side and swim or snorkel wherever you drop your anchor, these are just a few of the fun features you can expect.
It's just as much fun to go and explore the island settlements you'll visit and they offer great photo opportunities, from wandering the pristine beaches, climbing the spectacular candy-striped lighthouse in Hope Town or just wandering through quaint streets where golf carts are the most common vehicles.
Before you arrive, everyone must read the Crew Preparation Notes. These notes manage your expectations and help you 'prepare' properly to make the most of your trip.
As you read this section you'll find out more about how your trip will be run and what options you have. Let us know if you have any questions.